Australia is a very popular travel destination. There's so much to do, from snorkelling at the world's largest coral reef, the Great Barrier reef, to learning about the world's oldest civilisations, Aboriginal Australians.
We spent 2 jam-packed weeks back in 2017 in the land down under. In this travel guide, we give our travel recommendations, as well as tips for how to be vegan in Australia!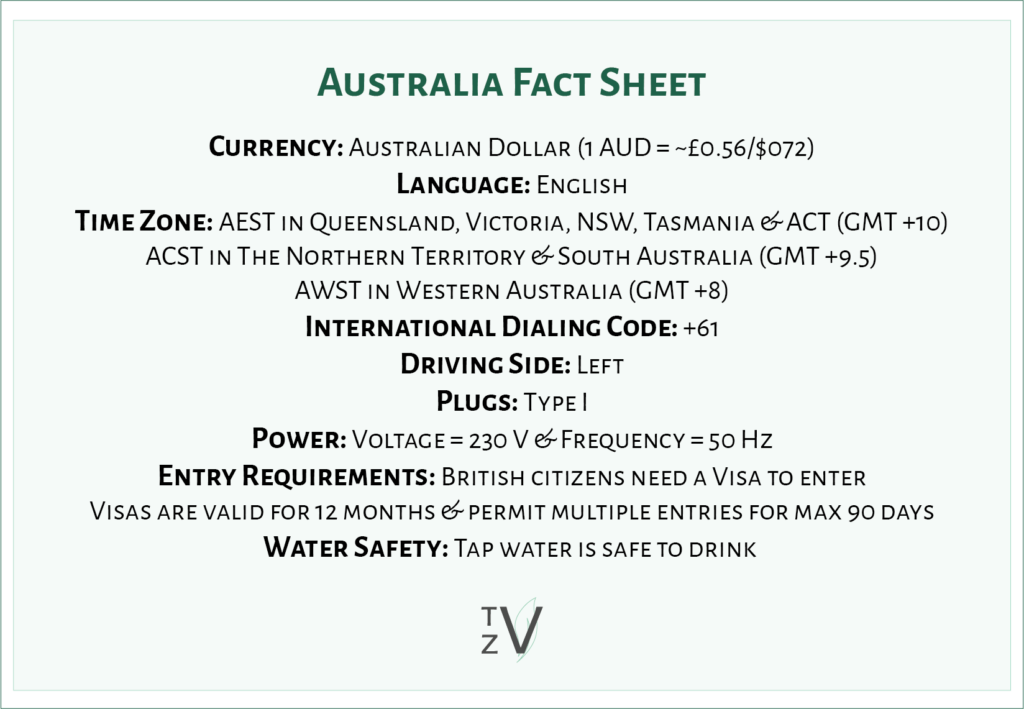 Being from the UK, whenever I think of Australia, what first comes to mind is how far away it is. This realisation came to me after boarding a plane at Heathrow airport, where it hit me that I'd be stuck in seat 47C for over 24 hours.
A moment of panic set in.
What would I do? I was there by myself. What if I wanted to get off? After a few deep breaths I calmed down, and realised I didn't have any other options other than to accept my fate. I got comfortable, loaded up some movies, and settled down for a long wait until my lay-over in Singapore.
Full disclosure, my final destination wasn't Australia, it was New Zealand! I had another 7 hour flight ahead of me after a 6 hour layover in Sydney airport. Why would I put myself through this you might ask? I was meeting my then boyfriend Oli in Auckland, to start a mini tour of New Zealand, and then back to explore Australia, after he'd spent over 6 weeks in Samoa.
The second thing I think of when it comes to Australia, is all the animals that could kill me. This isn't an exaggeration, Australia is famous for dangerous animals. It has more deadly snakes than anywhere else in the world, as well as crocodiles, sharks and jellyfish (especially the deadly Box jellyfish) to name a few. Oh, and we can't forget all the venomous spiders. Scary.
Travelling in Australia
Australia is massive. It's the 6th biggest country in the world, to put this into perspective – it's 32 times bigger than the UK! Unsurprisingly, there is so much to see in this huge country-cum-continent. Here are some recommendations of where to visit in Australia:
Queensland
1. Snorkel at the Great Barrier reef
I love snorkelling, and visiting the Great Barrier reef was on my bucket list for a long time. Sadly, 60% of the reef is bleached from rising sea temperatures, a result of global warming. The situation worsens every year, and recently the reef was hit by its 6th mass coral bleaching event. But, this doesn't mean it wasn't beautiful! The reef is still home to plenty of marine life, and if you're lucky you might spot dolphins, turtles and sharks.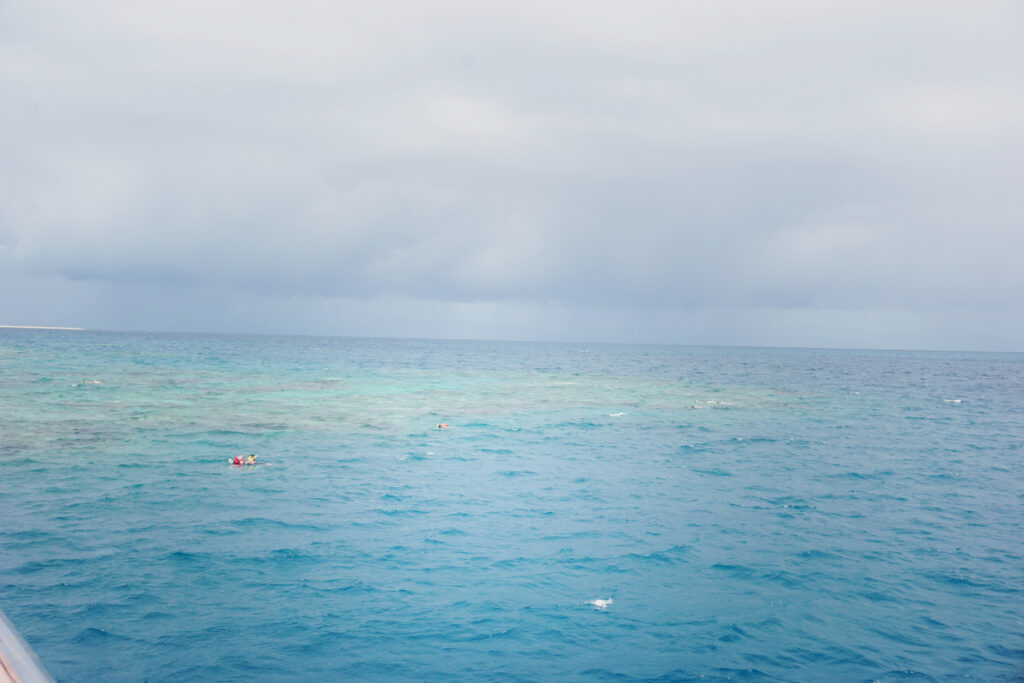 2. Relax in Cairns
Cairns is a sleepy beach town that's an ideal place to stay for visiting the Great Barrier reef. Head to Palm Cove for a relaxing day on the beach or for some surfing.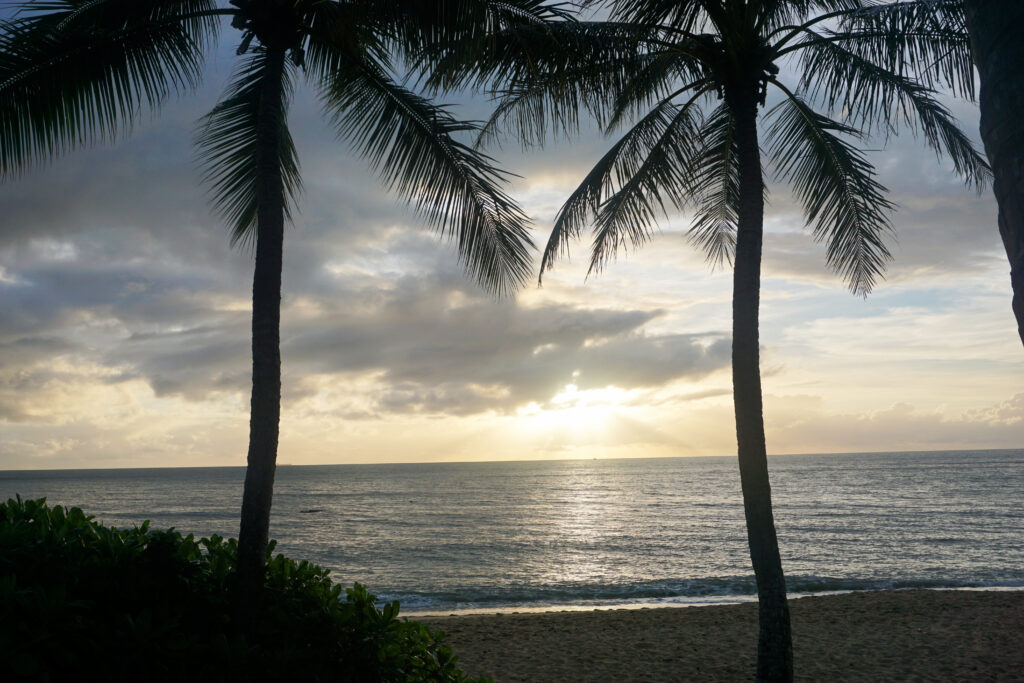 3. Wander through Brisbane's West End
Bustling with quirky bars, cafes, and restaurants, there's also a thriving music scene, vintage shops, street art and markets to take in at Brisbane's west end.
4. Waterfall hunt in Lamington National Park
There are some beautiful waterfalls to discover in Lamington National Park, in southeast Queensland.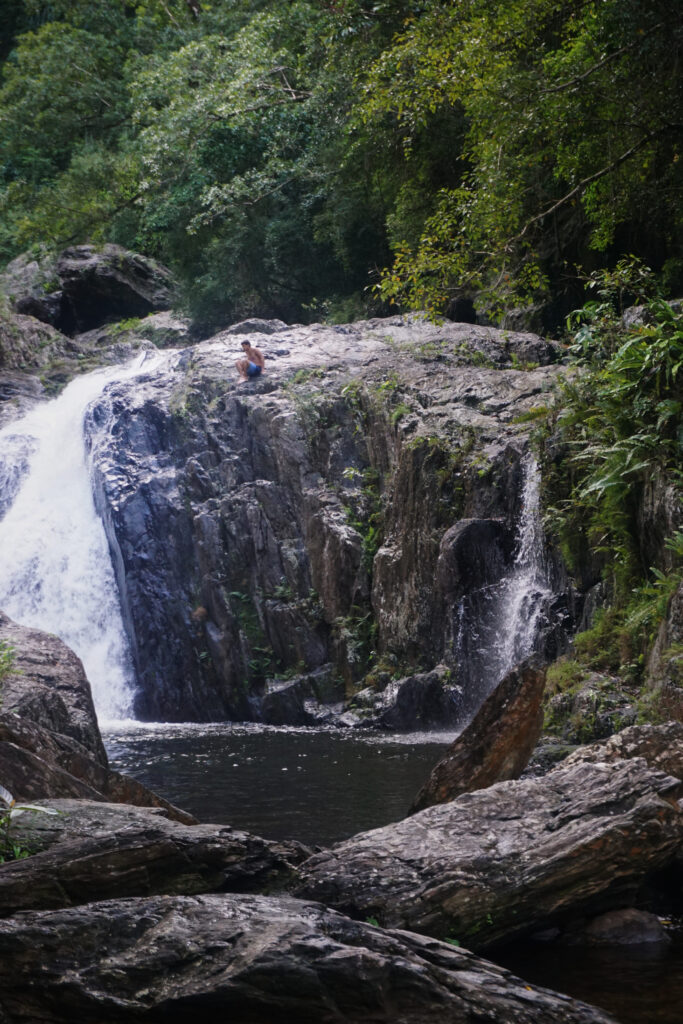 Victoria
5. Drive the Great Ocean Road
We hired a car in Melbourne and headed out on the Great Ocean Road. The drive was beautiful, and along the road we visited Torquay, the Twelve Apostles and Port Campbell National Park.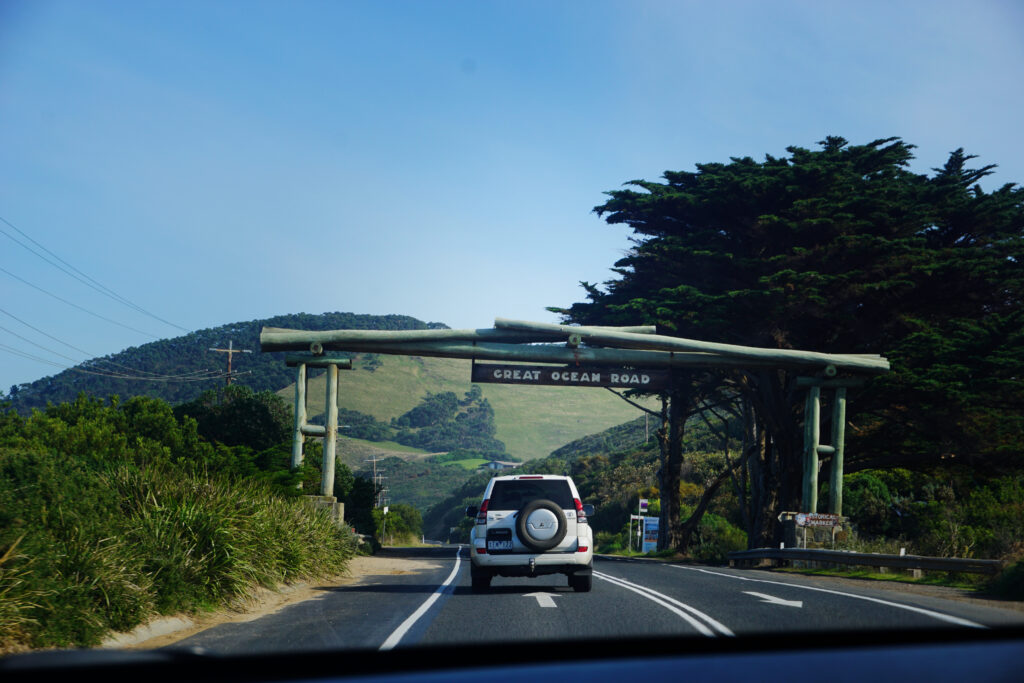 6. Experience the coffee culture in Melbourne
Melbourne is known as the coffee capital of Australia. There's more cafes per person than anywhere else in the world – not surprising since the Flat White was first conceived in Australia.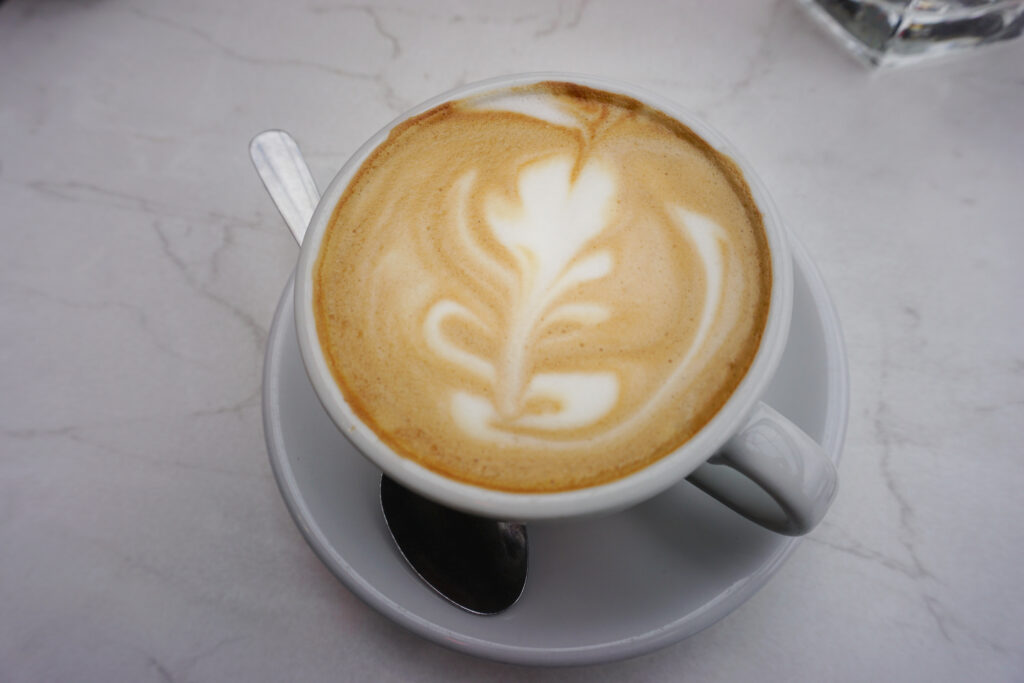 7. Hike in Grampians National Park
With stunning viewpoints and ancient culture to discover, the Grampians really deserve more than a day if you have the time.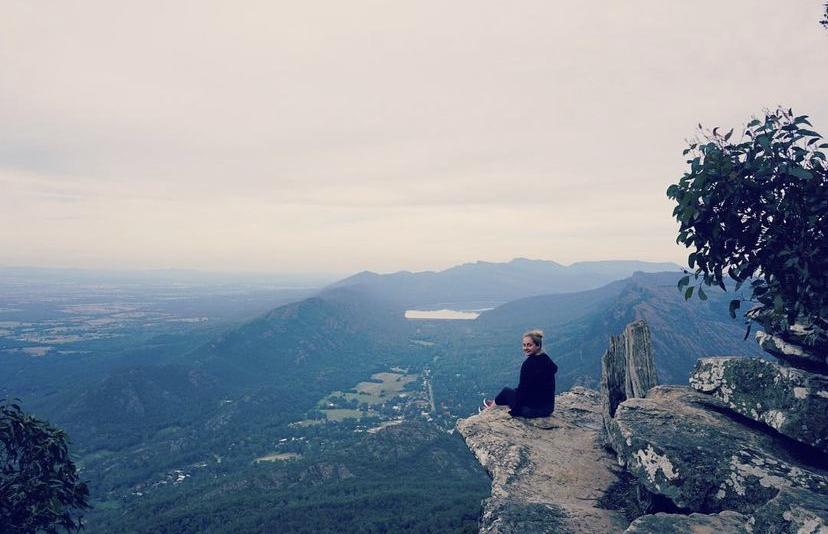 8. Take in the sights at Mornington Peninsula National Park
Famous for its beautiful coastal landscape, head to Olivers Hill for the best lookout spot.
New South Wales (NSW)
9. Chill on Bondi Beach
Bondi beach may be the most famous beach in Australia. I'd recommend walking the Coogee to Bondi cliff top coastal walk to take in the sights before relaxing on the sand and watching the sunset.
10. Eat dim sum in Sydney's chinatown.
There is a huge chinatown in Sydney offering some delicious culinary delights. We had some of the best dim sum we've ever eaten here. We ate at the same dumpling place twice in a 3 day trip!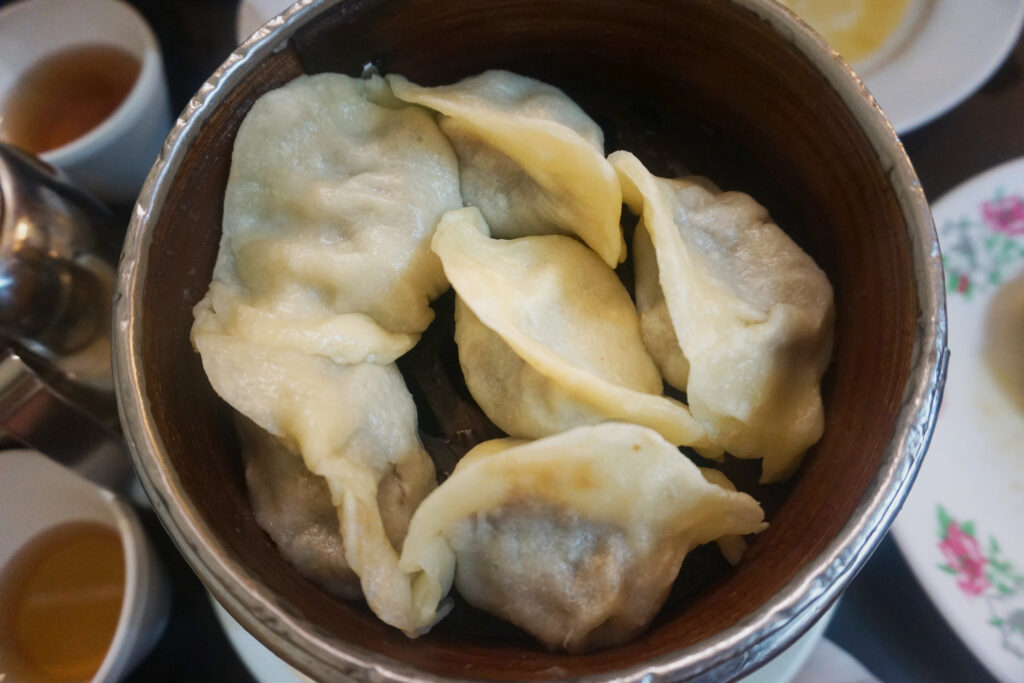 11. Go whale and dolphin spotting in Port Stephens
If you're in Port Stephens between May and November, you might be lucky enough to spot humpback and southern right whales, as well as bottlenose dolphins. Take a cruise or head to one of the lookout spots like Fingal Bay or Tomaree National Park.
12. Visit one of the world's best surfing spots in Byron Bay
Byron Bay is a chilled out town where surfers flock for some of the best surfing in the world. There are lots of quirky cafes and boutique shops to discover.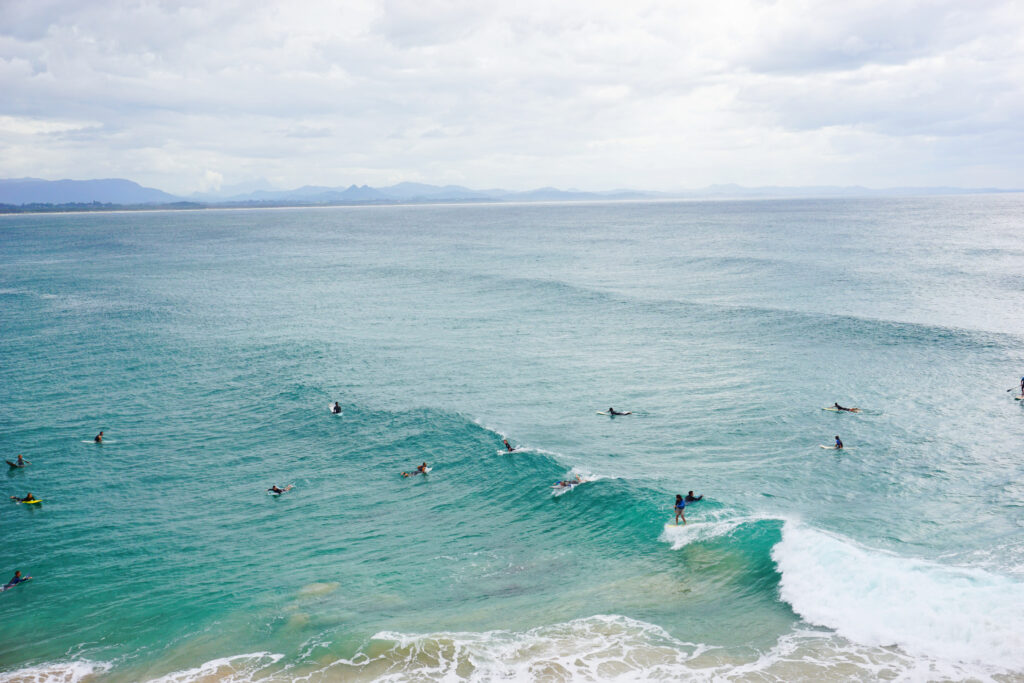 13. Explore The Blue Mountains
The Blue Mountains are around two hours outside Sydney. They get their name from the blue haze created by the eucalyptus tree forest. There's lots of walking trails, the cable car, caves, as well as the world's steepest railway. Again, you can spend days exploring here.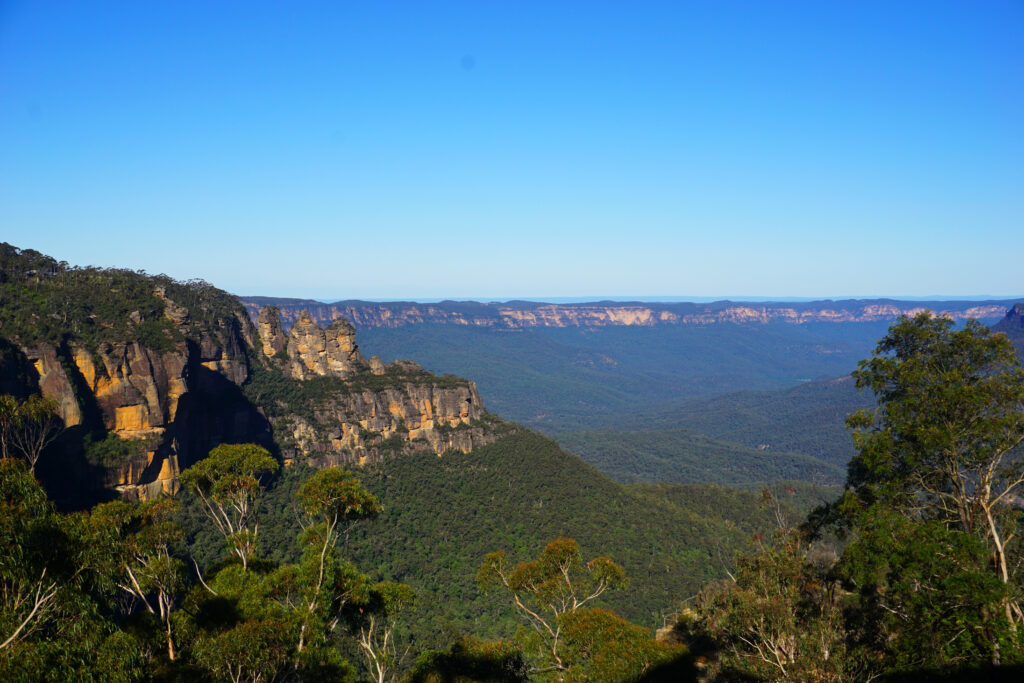 We were only in Australia for a few weeks, so we didn't make it to the Northern Territory, Western Australia, Tasmania or ACT. There are some amazing things to see in these areas too, and we'll explore them if we're ever down under again!
Vegan In Australia -National Foods
There's lots of foods Australia is famous for. Unfortunately, meat pies, Kangaroo, Pavlova, Witchetty Grub, Lamingtons and Tim Tams aren't vegan. But, there is one Aussie food that's naturally vegan… vegemite!
Vegemite
Aka Australia's version of Marmite. Both are made from yeast extract and packed with B vitamins. Marmite aficionados might notice that vegemite tastes a little different, but like its British counterpart, it is best eaten on toast.
If you're lucky you might find vegan versions of Lamingtons, Anzac cookies and meat pies. Let's not forget that, you can always opt for vegan options on a classic Aussie BBQ.
Favourite Restaurants
There are so many vegan eateries throughout Australia! Australia is incredibly diverse, you can find a massive range of cuisines from around the world here. We definitely didn't go hungry during our trip. Here are some of our favourite places we ate: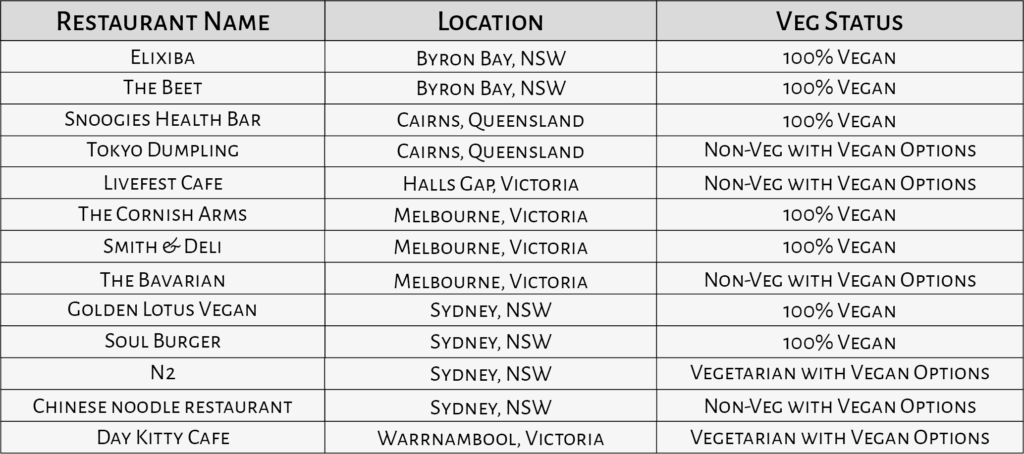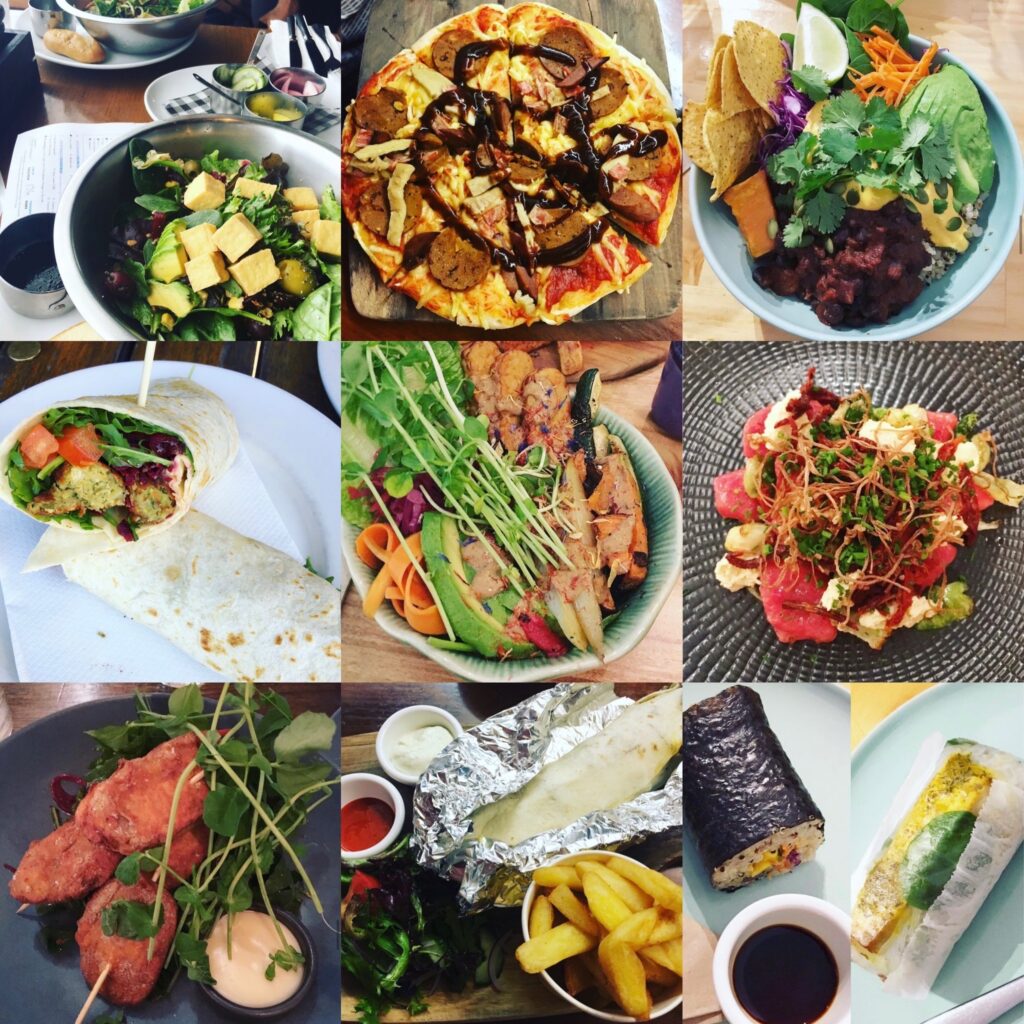 Struggles with food in Australia
The food in Australia was awesome, and we never had trouble finding somewhere to eat. The only downside was that we found it expensive. The average meal out costs around $20-40 per person, which was more than we're used to. That being said, you can definitely find cheap meals and try and cook your own meals when possible to save some pennies.
Final Comments
If you decide to visit Australia, we hope you have found our travel guide useful. This country offers so much – on top of the incredible range of activities and breathtaking scenery to explore, there are so many amazing eateries to try that will ensure you thrive as a vegan in Australia!