Madeira is a tiny island that packs a punch. With a diverse landscape, and year-round good weather, this destination is perfect for those looking to soak up some sun in an inclusive resort or for those adrenaline junkies that want to take advantage of the island's many activities. Madeira has something for everyone.
We've put together this vegan guide to help anyone wanting to visit Madeira and wondering how to be vegan in here!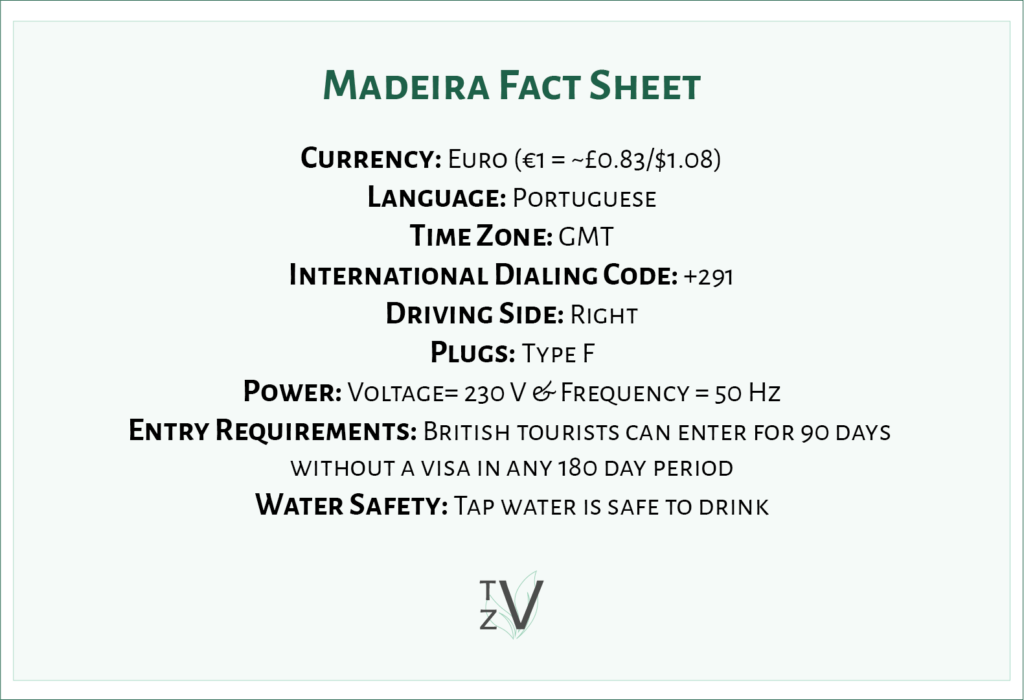 Madeira
Madeira is a Portuguese territory, but is actually much closer to Africa. This small island is 300 miles west of Morocco, in the middle of the north Atlantic sea. Despite being a Portuguese island, Madeira also has its own distinct culture and practices.
Madeira is a top tourist destination. This small island only inhabits around a quarter of a million people, but is visited by six times this number every year. Formed from extinct volcanoes and deep river valleys, Madeira has a series of natural lava pools that blend right into the ocean, offering calm sea swimming. It's also one of the top destinations for canyoning, as well as being a hikers' paradise, full of levadas (stone irrigation channels) and stunning cliff views.
Madeira is one of the best places in the world for whale and dolphin watching. We were amazed to see two different types of dolphins and two different types of whales just in a half day tour! Because of this, it's also a great spot for scuba diving. It's not surprising that Madeira has been named one of the top island destinations in the world several times.
As an isolated island, Madeira is home to some plants and animals that cannot be found anywhere else in the world. The forests in the north have been named World Heritage Sites by UNESCO.
Madeira is famously the birthplace of Cristiano Ronaldo. The Madieran's love of football (and Ronaldo) is apparent as soon as you arrive, afterall, the airport is named after the famous player. You'll see 'CR7' everywhere (CR for Cristiano Ronaldo, and 7 for his shirt number). If you're a football fan you can visit the CR7 museum, the CR7 bronze statue, the Praca CR7 square and even stay in the CR7 hotel.
Being a tropical island, Madeiran cuisine is dominated by fish – but we vegans do not have to miss out! Keep reading to find our guide to being vegan in Madeira.
Vegan-Friendly National Foods
Bolo Do Caco
Bolo do caco is a circular flatbread traditionally cooked on a hot basalt stone slab. You can find this nearly everywhere in Madeira, including supermarkets. Just double check no milk or butter has been added!
Madeira Wines
If you're a fan of a tipple, you won't want to miss out on trying some Madeira wine while in its birth place! Similar to Port or Sherry, this fortified wine is enjoyed as an aperitif. You can even go on wine tours to taste different varieties and learn how this famous drink is made.
Poncha
Poncha is a popular alcoholic drink that can be found everywhere in Madeira. The alcohol is made from rum (Aguardente de Cana), traditionally served with lemon and honey. Nowadays Poncha comes in many fruity flavours, the most common being Passion fruit, and not all have honey added – just remember to check labels.
Bolo de mel de cana
Despite being translated to 'honey cake', these cakes have no honey at all! They're made from dark sugar cane molasses (aka treacle) that give them their distinctive dark colour. Just remember to check labels as sometimes butter is used.
Useful phrases
The official language in Madeira is Portuguese. Here are a few phrases you may find useful if you visit Madeira: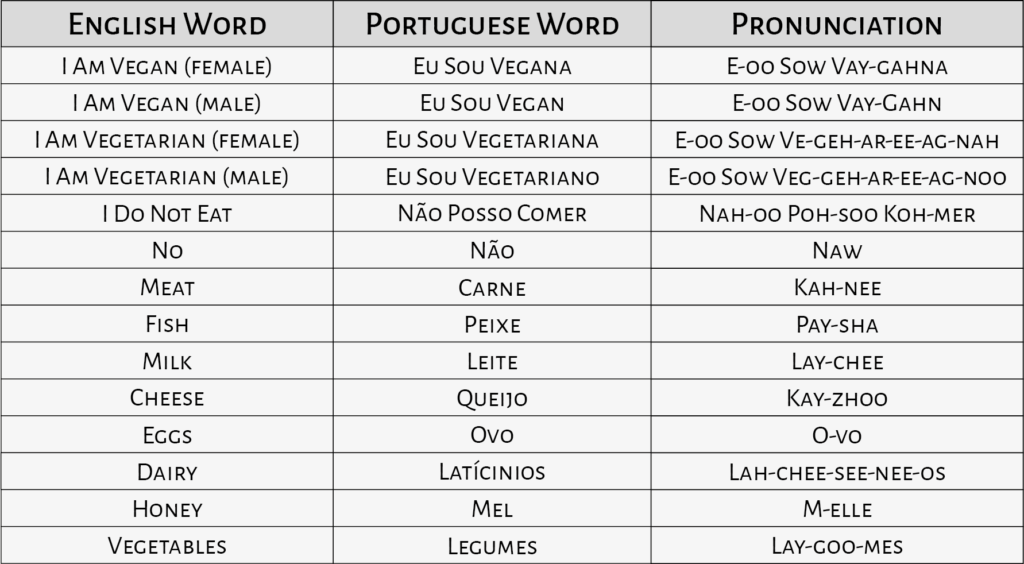 Favourite Restaurants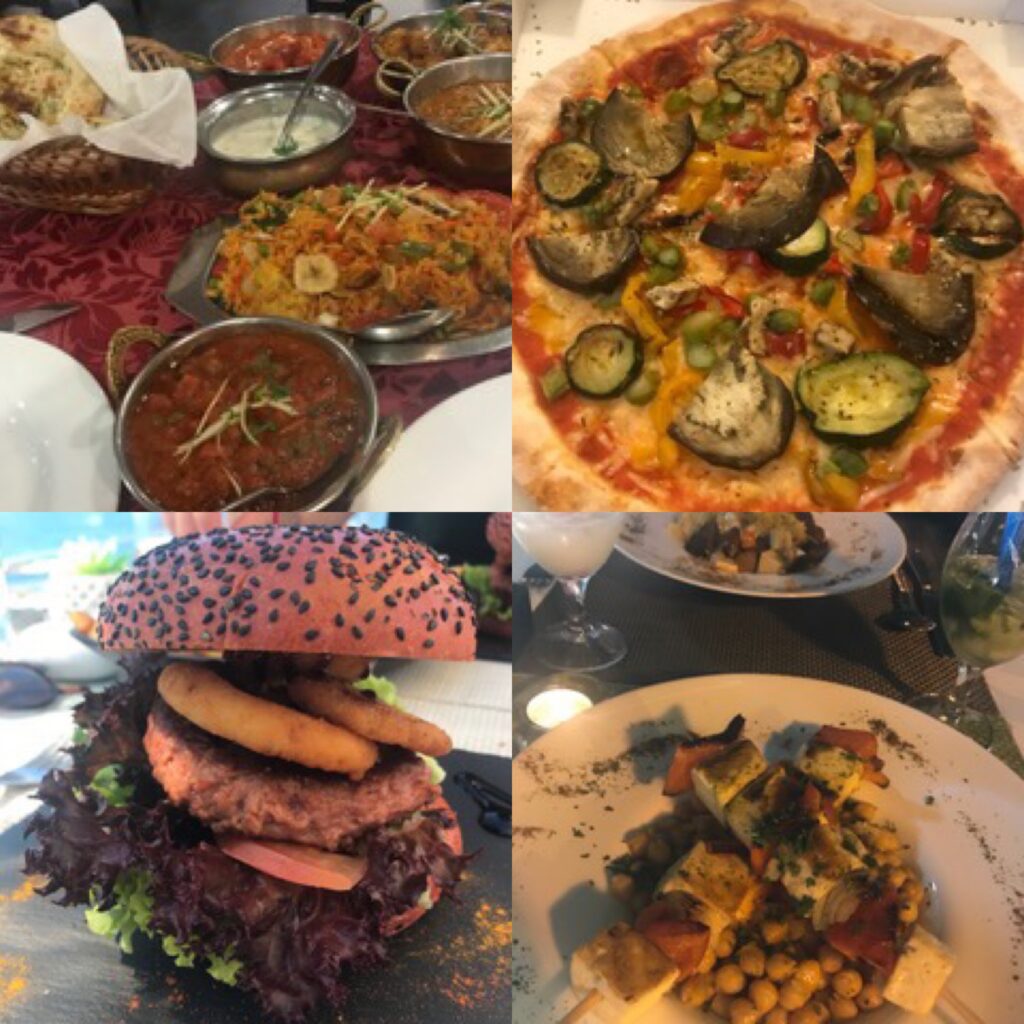 There is no doubt that Portugal is a fantastic destination for vegans, with Lisbon alone being home to over 40 100% vegan eateries in 2022! Incredibly, it's also illegal for a restaurant in Portugal to not provide a vegan meal option. However, Madeira is not the same as mainland Portugal. When we visited in 2021, there was only one 100% vegan restaurant on the whole island, and not everywhere had vegan options – but we didn't go hungry! Below is a list of restaurants we visited with at least one vegan option:

Note: Tipping is not required after a meal in Madeira, but unsurprisingly is always appreciated!
Shopping Tips
There are plenty of vegan products to be found in larger supermarkets in Madeira (such as Pingo Doce and Continent shops). These shops have soy milk, tofu and vegan mock meats like sausages, meatballs and chicken pieces. We also found dairy free tubs of ice cream – which made me very happy! There's an abundance of fantastic fruit and vegetables, which you can get in local markets or supermarkets (just watch out for inflated prices).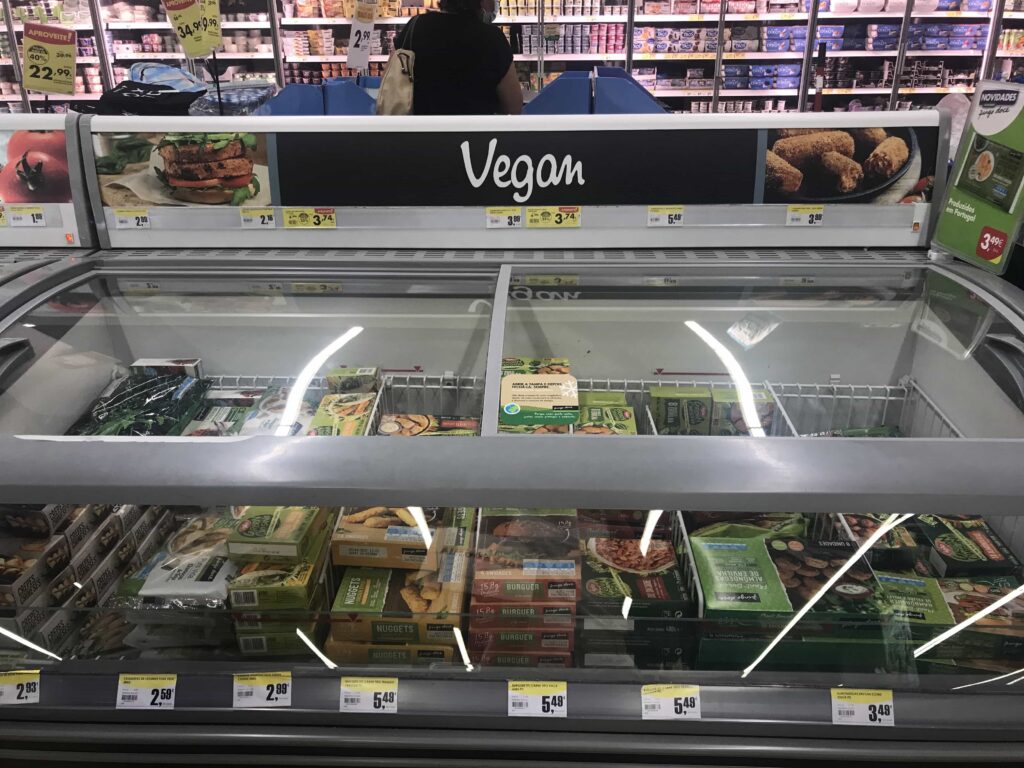 To find more niche vegan products like protein powders or supplements, head to one of the BioFarma shops that are dotted around the island.
Struggles with Food in Madeira
One of the biggest challenges for us with food in Madeira was that not everywhere had a vegan option – unless we count just having fries and salad. We were lucky that we could cook in our accommodation, and all it meant was that we needed a little forward planning when eating out! We hope that in the future there'll be more vegan restaurants in Madeira.
Final Comments
We hope you have found our Madeira travel guide useful. We couldn't recommend a visit to Madeira enough – on top of the incredible range of activities and breathtaking scenery to explore, it's absolutely possible to be vegan in Madeira and have a fantastic vegan holiday!